Look for the missing people
"now we have no information
about their fate."
Coalition for Just Reparations (C4JR)
Coalition for Just Reparations (C4JR) is an alliance of Iraqi NGOs calling for comprehensive reparations for survivors of atrocity crimes perpetrated during the ISIL conflict in Iraq. C4JR seeks to provide a collaborative and safe space where grievances of survivors belonging to all affected groups (Yazidi, Turkmen, Shabak, Kakai, Christians, Shia, Sunnis, and others) will be adequately addressed. C4JR also strives to make available access to good practices, refer to international standards, and learn from the mistakes and successes of other post-conflict initiatives.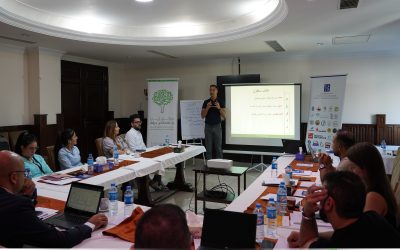 As part of its mission to see survivors of the ISIL conflict in Iraq realise their right to reparations, the Coalition for Just Reparations (C4JR) earlier this week concluded an intensive three-day training workshop (from September 24 to 26) in the city of Duhok for...
ISIS Survivors NEED YOUR HELP
With your help, C4JR is helping survivors of the ISIS conflict in Iraq
Seeking Solidarity: A Story of Christian Preservation in Iraq
ISIL sought to erase the presence of religious minorities from the region, demolishing Iraq's historical and religious sites. Despite harassment, intimidation and the illegal seizure of property that continues to be reported by the Christians, they are determined to remain in their ancestral homeland.
Lalish Meets Halabja
Iraq is a country with a richly diverse cultural history and conflict. Female Yazidi Survivors and members of the Coalition for Just Reparations – C4JR Survivors Council meet with survivors of the Halabja chemical attacks to express solidarity and learn about each other's comparable histories as survivors of genocide.
Eyzidi Organization for Documentation
is one of the members of C4JR. The organization is a civil independent organization that provides services to all citizens without discrimination and seeks to create community awareness of the concepts of human rights through the definition of those concepts and to address all cases of violations by documenting all violations cases.