Join more than 70 organizations calling for the Iraqi Government to implement Article Eight of the Yazidi Survivors' Law to construct a monument in Sinjar for victims and survivors of ISIL genocide.
Look for the missing people
"now we have no information
about their fate."
Coalition for Just Reparations (C4JR)
Coalition for Just Reparations (C4JR) is an alliance of Iraqi NGOs calling for comprehensive reparations for survivors of atrocity crimes perpetrated during the ISIL conflict in Iraq. C4JR seeks to provide a collaborative and safe space where grievances of survivors belonging to all affected groups (Yazidi, Turkmen, Shabak, Kakai, Christians, Shia, Sunnis, and others) will be adequately addressed. C4JR also strives to make available access to good practices, refer to international standards, and learn from the mistakes and successes of other post-conflict initiatives.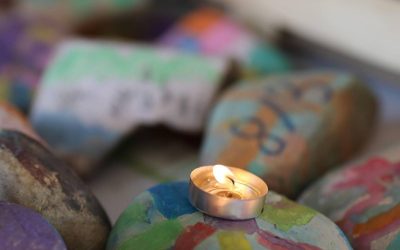 Eighteen months after adoption of the Law on Yazidi Female Survivors Government of Iraq to champion an International Day of Reflection for the Genocide Against Yazidis, Christians, Shabak, and Shia Turkmen by Da'esh BAGHDAD, September 01, 2022 - The Iraqi...
ISIS Survivors NEED YOUR HELP
With your help, C4JR is helping survivors of the ISIS conflict in Iraq
Lalish Meets Halabja
Iraq is a country with a richly diverse cultural history and conflict. Female Yazidi Survivors and members of the Coalition for Just Reparations – C4JR Survivors Council meet with survivors of the Halabja chemical attacks to express solidarity and learn about each other's comparable histories as survivors of genocide.
Anniversary of the Yazidi Survivor's Law
One year ago today on 1 March 2021, the Iraqi Council of Representatives passed the Yazidi Survivors Law. This law, in spirit, seeks to take deliberative action to specifically address the rights and needs of survivors of Conflict-Related Sexual Violence (CRSV) by providing mental health and medical services, land, and rights due to them.
Eyzidi Organization for Documentation
is one of the members of C4JR. The organization is a civil independent organization that provides services to all citizens without discrimination and seeks to create community awareness of the concepts of human rights through the definition of those concepts and to address all cases of violations by documenting all violations cases.