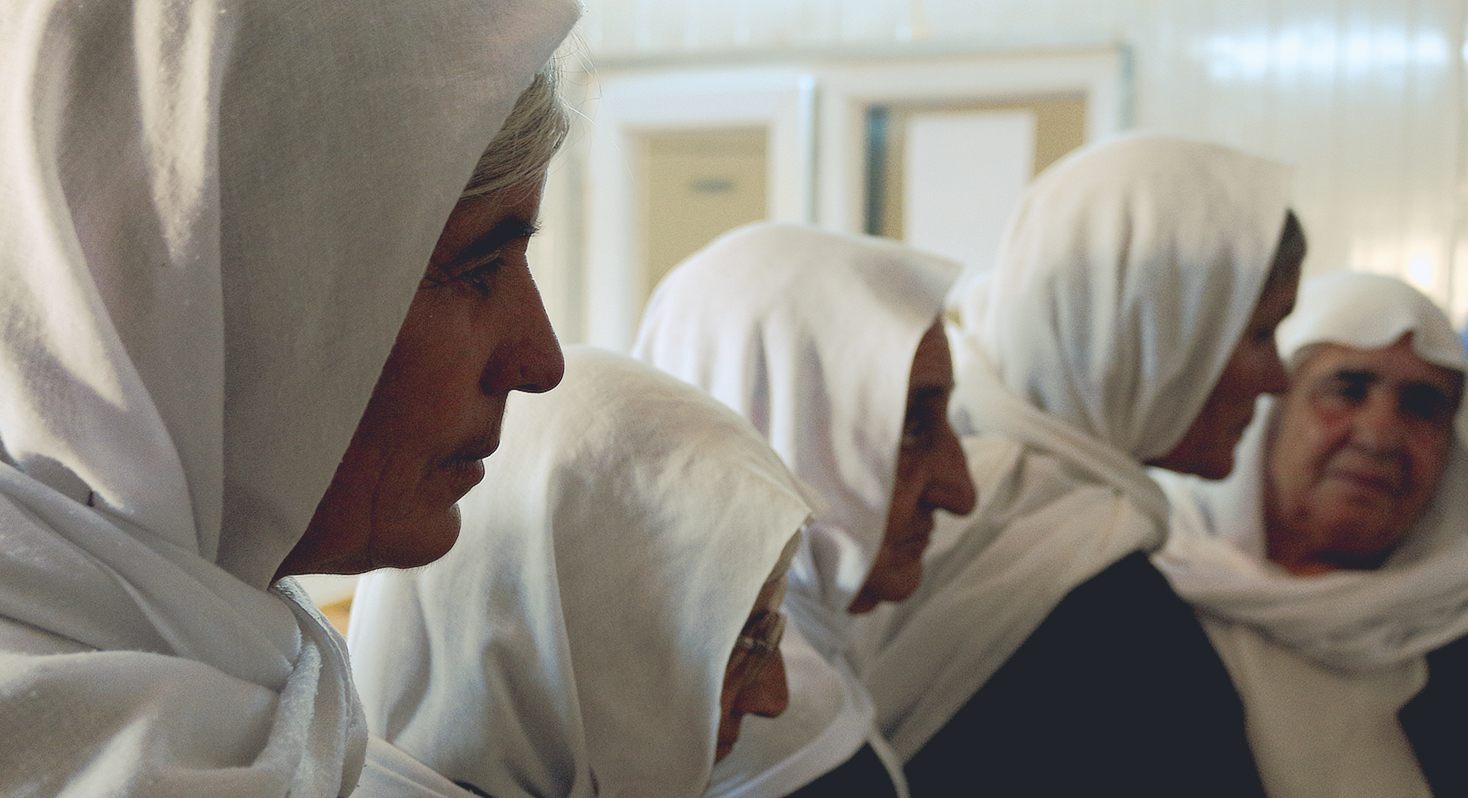 What reparations do survivors need?
We want our future, it's not only about the money.
Moral and financial reparations.
Look for the missing people – now we have no information about their fate.
Take care of the orphans and children whose parents are missing.
Compensate and provide security to the displaced people so that they can go back home.
Open schools and hospitals.
Facilitate the registration of papers so that we can have passport or residency cards.
We need salaries, living, and job opportunities to provide for our families.
We need certificates for the dead and the missing.
We need salaries to be above the poverty line, and to have a decent life.
I feel traumatized and need psychosocial support.
It would be solace for us if the government opens mass graves.
Compensate survivors outside Iraq.
Search for missing people, retrieve bodies of those killed.
Decide on genocide.
Provide compensation and psychosocial support.
Make available vocational training, health care, and official recognition of human rights violations.
Build memorial sites.
Provide international protection.
Respect our religion.
Messages of survivors to state officials
Speed up enacting the Yazidi Female Survivors' Law, so that the compensation can be given as soon as possible.
Amend relevant laws so that missing persons can be considered martyrs and their families receive compensation.
We want the government to look at the camps in Syria, there are still children and women there. … Either Iraqis in Syrian camps should be brought here, or we can visit them there. We need a solution to this problem.
Do not wait for 10 years [to provide compensation]. Nobody will stay in Iraq without compensation. I feel like I have no future in Iraq.
International protection and search for mass graves.
Expectations from the C4JR
We expect you will do everything, thank you for forming this coalition.
Hopeful that this coalition will convey our voices to the government.
Hope the coalition will use legal ways to pressure the government for the missing persons and both women and men need to get their rights. We hope for good things from the coalition.
To convey our voice to find a solution to this issue. We are exhausted.
Tell [the government] what the demands of the survivors are, despite their background. We hope they will address our needs very soon; we are so tired, it took a very long time.
We are eligible and qualified to get this compensation. We are hopeful you can work for the government on our behalf of us.
Where do survivors want to receive reparations?
We are not hoping for reparation in camps but in the original places. The situation at the campsite is very difficult. Family of 10 people living in a tent. For five years we have been in a tent, even though it should be six months. We want to go back to our original areas.
We hope that somewhere else than in tents, no future, we are suffering in tents. We will return to our original places but there needs to be safe by the government. Many leave because there is no security in Iraq.
Justice but fair
The government should bring perpetrators to justice but for innocent people, we don't want any harm for them.
There is a need for a court to bring the criminals before a justice to have a fair trial for them.
The Yazidis suffered too much – we cannot forget what happened to us – we were assaulted. No family of the Yazidis was not damaged.
Forgiveness is important. What happened to us was a big injustice and it is not easy to forgive.